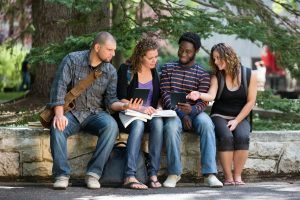 If you're just starting out in recovery and/or waiting for treatment, our Access program provides the support and guidance you need to identify your options, get sober, and stay motivated. This participant-driven, group-based program gives you the basic skills you need to start recovery.
How This Program Helps You
It's an ongoing-intake group, so you can start whenever you are ready.**
It's supportive and educational giving you the space to check in with how you are feeling and develop practical skills to deal with real-life triggers and stresses.
Sessions are held during the day, throughout the week, so you get the regular contact and routine you need to put your new skills into practice and stay on track.
Handouts and reading materials are provided so you can reflect on topics covered in the group in your own time.
There is no time limit so you can stay in the program for as long as you need to and make progress at your own pace.
Program Essentials
Small, co-ed group
Three afternoons a week – Monday, Tuesday, Thursday. Participants are encouraged to attend all sessions in the week to get the most from the program.
Entry to the program is through our standard intake and assessment process.
Administrative & program fees are on a sliding scale.
Next Steps
---
**Actual start date subject to available space in the group