Art show sales support the living, honour the lost
WINNIPEG, MB – After losing her young nephew to medical issues arising from substance use, Winnipeg artist Kathleen Shellrude created the Life Support Art Sale to memorialize those lost to addictions, and to assist those still fighting for recovery.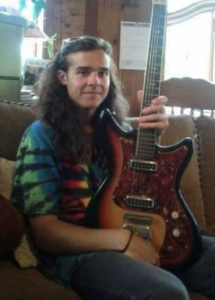 20-year-old Gordon Torchia lost his battle with substance use disorder (SUD) when his heart stopped after ingesting Fentanyl. Torchia was on life support for three days before passing away on September 11.  Shellrude, living in recovery from her own SUD, describes her nephew "Gordo" as a compassionate soul who loved to share his music with others. "Art is a powerful survival tool for me, and I know it is for many artists," Shellrude said. She also wanted the event to contribute to St. Raphael Wellness Centre (SRWC), which was instrumental in her recovery journey.
SRWC offers group counselling and education for adults & families dealing with SUD. They are the only agency in Winnipeg that specializes in working with individuals before they go into a treatment centre, and after they get out. It is also unique for being completely community-based instead of residential.  "Our model is to non-judgementally provide services at every stage of recovery," explains Colleen Allan, SRWC's Executive Director. "Our participants can choose from a wide variety of program options."
SRWC is also not-for-profit, and grateful to receive donations of any kind. According to Allan, SRWC collects fees from individuals who can afford it, but the fees are on a sliding scale. "If any individual isn't financially able to pay the scale, we won't turn them away."
The art show and fundraiser will feature more than twenty artists, five performances, and over eighty pieces of stunning visual art. "These artists are amazing and courageous; it's exciting to honour their creativity and talent. We will also be reading the names of those who aren't there to celebrate with us," says Shellrude.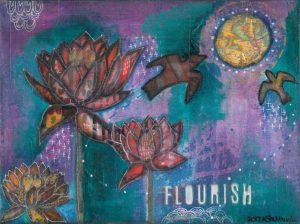 Life Support Art Show and Sale will be February 23-25 at The Edge Gallery & Urban Art Centre, 611 Main Street.
Opening performances and refreshments are at 7 PM on the 23rd.
Admission is free.
To honour someone lost to overdose, SUD related suicide, illness, or violence, please forward their name, age, and year of passing to Gordon Pratt ERP@SRWC-mb.ca