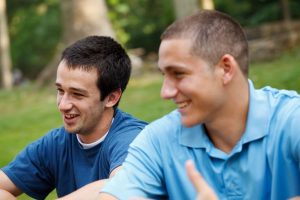 If you have recently completed a treatment program or have been sober for one month, our Continuing Recovery program for women and men provides the ongoing support you need to be able to re-connect with life, stay sober and achieve your goals.
How This Program Helps You
It's an ongoing-intake group, so you can start whenever you are ready.**
Core program topics – setting boundaries, communicating effectively, dealing with emotions – help you strengthen the work you did to get sober so you can stay healthy.
A variety of activities lets you explore in new and creative ways how to live without drugs or alcohol, so you can discover what works for you.
It's responsive and flexible – discussion topics and activities are added and adjusted to meet current group needs – so you get the information and support that is most helpful and useful to you.
There is no time limit, so you can stay in the program for as long as you need to and make progress at your own pace.
Program Essentials
Small groups of men-only and women-only
Three days a week for two hours. Participants are encouraged to attend all sessions in the week to get the most from the program.
Entry to the program is through our standard intake and assessment process.
You are not required to have participated in an SRWC pre-treatment program to be eligible to attend this program.
Administrative & program fees are on a sliding scale.
Next Steps
---
**Actual start date subject to available space in the group