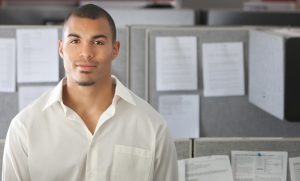 Take control of decisions that benefit your recovery.
Understanding the choices you can make, and being motivated to make them, is a vital part of your success. If you're just starting out in recovery and/or waiting for treatment, we can help you explore your options in recovery and build a successful plan to change.
This group will help you build the basic skills you need to start your recovery.
Exploring Options is an evening, so you can gain the knowledge and motivation to make healthy choices without taking time out away from work or school.
How This Program Helps You
It's an ongoing-intake group, so you can start whenever you are ready.**
It's supportive and educational giving you the space to explore recovery and develop practical skills to deal with real-life triggers and stresses.
It tackles the issues most relevant to you, including managing job/study stress, dealing with co-workers/peers and employers.
It takes place out of hours so your job or education is not affected by your seeking help with addictions recovery.
Handouts and reading materials are provided so you can reflect on topics and practice skills in your own time.
After gaining some experience with staying sober, participants may transition into the Work Sober recovery maintenance group.
Program Essentials
Administrative & program fees are on a sliding scale.
Small, co-ed group
Two evenings a week – Tuesday and Thursday – for two hours starting at 5:30pm. Participants are encouraged to attend all sessions in the week to get the most from the program.
Participants must commit to active involvement over a three month period.
Entry to the program is through our standard intake and assessment process. You are not required to have participated in an SRWC pre-treatment program to be eligible to attend this program.
Next Steps
---
**Actual start date subject to available space in the group