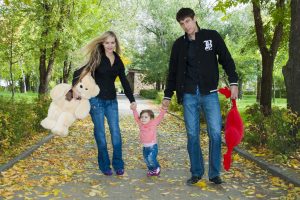 If you're affected by someone's addiction, our family program provides the understanding and skills you need to cope—whether or not your friend or loved one is seeking treatment or in recovery.
How This Program Helps You
It's a scheduled, small group program so you can build supportive relationships with people who understand what you are going through.
It's educational and empowering. Our program materials help you understand addictions, what to expect when going through the recovery process with a loved one and how to take care of yourself when things get challenging.
It puts you in touch with our counselling team who can identify and refer you to additional resources and services to meet your needs.
Program Essentials
Small, scheduled group
Once a week for six weeks
Program takes place twice annually
Entry to the program is through a modified intake process where you will meet with our Intake Counsellor and complete a form with some basic personal information. This usually takes about an hour. You will need to make an appointment.
Your friend or loved one does not need to be a current or former Participant in an SRWC program for you to be able to access the Family program.
Administrative & program fees are on a sliding scale.
Next Steps
Take a look at our calendar to find out when the next Family program is scheduled.
Contact us to make an intake appointment.
---