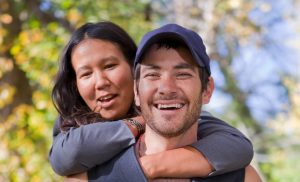 We know that getting and staying drug and alcohol free can be hard, but you don't have to do it alone. We have options to help individuals and families at every stage of the recovery journey. Whether you're just looking for more information for yourself or others, if you're an employer who wants to find help for an employee, or if you are have been in recovery for a while and would like some support staying sober, even if managing your emotions is a concern for you—we can help you wherever you're at.
We're here for you when you're:
Our programs can give you the skills, information and support you need to start, maintain and understand recovery.
Most of our programming is open access so you can join at any time following an intake assessment and most of our programs are free of charge.
Learn more about our programs – take a look at the program descriptions and our FAQs or contact us to discuss your needs. We're always happy to hear from you.
You can also download brochures for our Day or Evening programs.