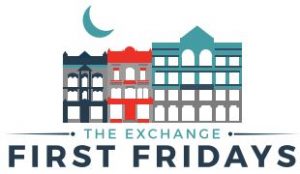 By popular demand…
The Edge Gallery has invited the Life Support show to extend it's viewing!
Elise Nadeau, Director of the Edge Gallery, has invited all Life Support artists to extend their exhibit for an additional week. This means the art will stay on display until end of day, Friday March 2.
The gallery will be open Monday Feb 26 and Wednesday Feb 28, 2 PM – 5 PM, and Friday March 2.
March 2 is a FIRST FRIDAY
"First Fridays in the Exchange"  is "one of the most engaging and inspiring arts events Winnipeg has to offer. Enjoy gallery openings, talk to artists who inhabit the District's heritage buildings, grab a delicious bite at a café or restaurant and explore the numerous unique shops."
Learn more about First Fridays in the Exchange here www.firstfridayswinnipeg.org
This is your