Stats Canada Released the results of their Opioid awareness in Canada survey.
In

Manitoba

, at least 80% of those surveyed are at least somewhat aware of the drug poisoning epidemic. But about 19% are not aware at all.
Of those who would are willing and able to assist in the event of an overdose, almost 92% would call 911, but less than 28% could identify the signs of an opioid overdose, and less than 15% know where to find a naloxone kit.
You can read the full report here, or this infographic highlights the key findings: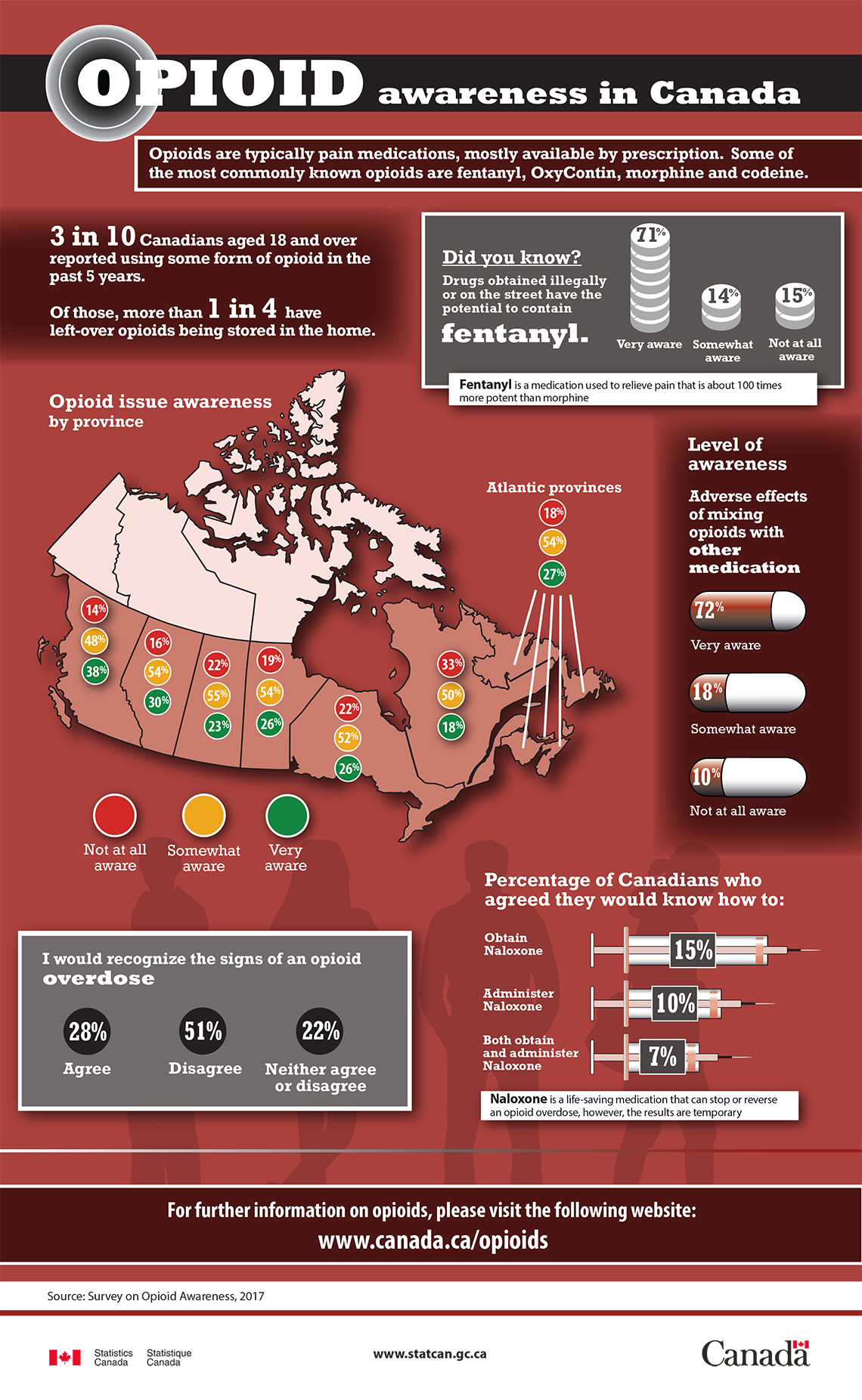 For more information about opioids, visit www.canada.ca/opioids, which includes:
Recognizing the signs and symptoms of an opioid overdose:
difficulty walking
difficulty talking
difficulty staying awake
blue lips or nails
very small pupils
cold and clammy skin
dizziness and confusion
extreme drowsiness
choking, gurgling or snoring sounds
slow, weak or no breathing
inability to wake up, even when shaken or shouted at
Responding to an opioid overdose
If you think someone is overdosing, call 9-1-1 right away.
Give the person naloxone if it's available. Naloxone is a medication that can temporarily reverse an overdose if it is administered right away. You can give naloxone while you wait for professional help to arrive.
An overdose is always an emergency. Even if someone has taken naloxone, it can wear off before the person has completely recovered from their overdose. They may need more than one dose. Always call for help.
Follow the directions in your naloxone kit and from the 9-1-1 or emergency help line operator