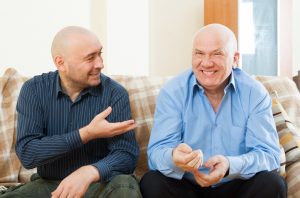 Continue managing your recovery at work, at home and in the community.
If you've had some experience with recovery and are now looking for continuing support while you keep working or studying, our Work Sober evening program gives you the skills and knowledge you'll need to maintain your sobriety without taking time out away from work or school.
How This Program Helps You
It's an ongoing-intake group, so you can start whenever you are ready.**
It tackles the issues most relevant to you as you continue your recovery while at work or school – job/study stress, workplace culture, health and safety, dealing with co-workers/peers, bosses and subordinates.
It takes place out of hours so your job or education is not affected by your seeking help with addictions recovery.
It can smooth the transition back into work or study by providing you with specific, work-related recovery support – handouts and materials give you things to think about and take action on between sessions – keeping you motivated and in employment or school.
Program Essentials
Administrative & program fees are on a sliding scale.
Small, co-ed group
Two evenings a week – Tuesday and Thursday – for two hours starting at 5:30pm. Participants are encouraged to attend all sessions in the week to get the most from the program.
Participants must commit to active involvement over a three month period.
Entry to the program is through our standard intake and assessment process. You are not required to have participated in an SRWC pre-treatment program to be eligible to attend this program.
Next Steps
---
**Actual start date subject to available space in the group