In a previous post we talked about how to handle being invited to holiday parties while in recovery.
Today we have a few more suggestions for making recovery a priority this holiday season.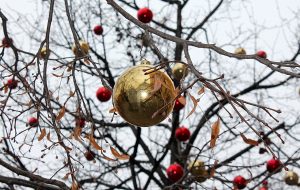 Enhance your support system. Holidays are a good time to reach out more frequently to your recovery supports—your counsellor, sponsor, spiritual advisor, therapist, or support group.  Spend time with fellow people in recovery.  Let others help you realize your personal limits.
Release your resentments. Resentment has been described as allowing a person you dislike to live in your head, rent-free.  Resentments that gain steam during the holidays can be disastrous for anyone, especially individuals in recovery, and especially when we are spending time with people we resent or who may resent us. Practice forgiveness and grace.
Find new ways to celebrate. If your old holiday celebrations revolved around alcohol or other substance use, try making some new ones. Get together with some recovering friends. Plan a special holiday event. If you're entertaining guests, consider holding a brunch rather than an evening party or cocktail hour. Recovery provides us with the ability to make choices.
What works for you? Comment below!
Read Part 1: Planning Ahead for Holiday Parties